Fort Worth Country Memories: One of the Top Country Wedding Venues in Texas
Fort Worth Country Memories offers you one of the most unique and charming country wedding venues in Texas.
13 Breathtaking Country Wedding Venues in Texas for Your Dream Rustic or Barn Wedding
Weddings are an important part of life. They should be cherished, celebrated, and remembered forever.
Texas is the land of wide-open spaces and endless possibilities. When it comes to Texas wedding venues, there are so many options that can be found in even the smallest towns in our great state.
From rustic barns to family-owned farms, we've rounded up 13 breathtaking venues near you for your upcoming country or Rustic-style wedding!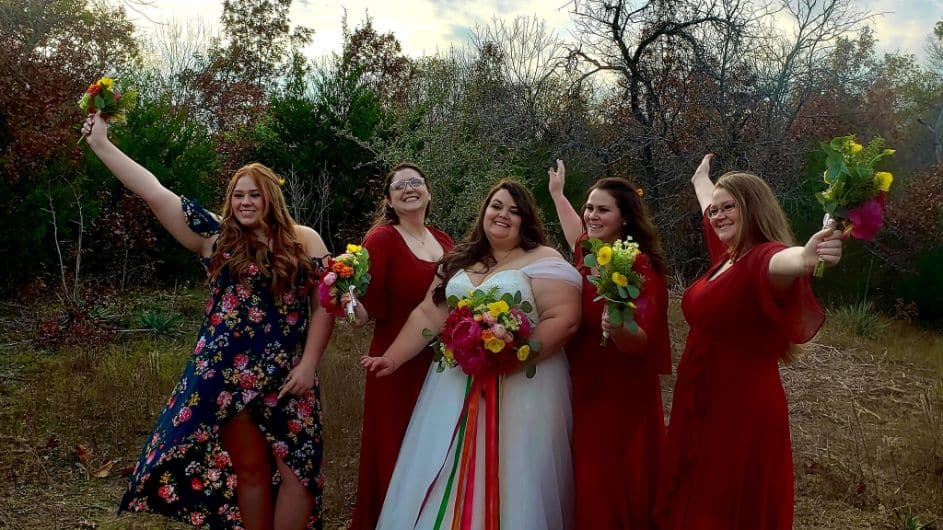 1. Fort Worth Country Memories
We will help you create the most beautiful country wedding memories at our elegant country venue. We have a variety of packages to choose from, including our most popular package: The All-Inclusive Weekend Wedding Package.
The All-Inclusive Weekend Wedding Package is the perfect choice for those looking for a classic Texas country wedding experience. This package comes with everything you need to hold your wedding as a weekend getaway including onsite lodging the night before and the night of your big day.
We also have several other package options to perfectly suit your dream wedding whether it be a modest elopement or a grand weekend-long celebration with all of your family and friends.
Find the perfect wedding package for your dream wedding here.
Our gorgeous venue is located in Fort Worth, Texas, and is perfect for a country wedding. We offer rustic décor and charm all at affordable prices. Couples find us to be one of the best country wedding venues in Dallas at an affordable price.
Imagine for a moment. Yourself and your soul mate tying the knot under a luscious canopy of grand Oak Trees, followed by dining amongst your loved ones in our beautifully adorned ballroom. Laugh and chat with all of your guests on the open-air deck, then dance the night away under the stars at our outdoor pavilion. Once the night is over, all it takes is a few steps to get to your state-of-the-art suite and rest together for one last time as newlyweds before starting your new journey into married life.
– features you'll love
upfront pricing & packages
onsite lodging
indoor & outdoor ceremony & reception locations
pet & feed miniature horses & our zebra
campfire with s'mores
photo booth rental
game-day rentals
golf cart shuttle
sparkler or light wand send-off
on-site coordinator
golf cart ride to the pond for photos
2. Sendera Springs
Sendera Springs is an event center located in Texas Hill Country.
The venue offers a variety of indoor and outdoor settings for ceremonies and receptions, including a chapel, reception hall, pavilion, and gazebo.
The property includes a lake with a dock, as well as sand volleyball courts, horseshoe pits, and more.
Sendera Springs can accommodate up to 1,000 guests for events.
This event center is perfect if you're looking for beautiful surroundings and plenty of activities on-site.
3. Asante Lodging & Events
When you're looking for a breathtaking country wedding venue in the Texas Hill Country, Asante Lodging & Events is a perfect choice! The property offers a variety of amenities and services to make your wedding day even more special, such as event rentals, day-of coordination, set up, and cleanup assistance. And our grounds provide plenty of beautiful spaces for receptions, ceremonies, and lodging.
They know how important it is to have an unforgettable wedding experience that truly captures the spirit of Texas. That's why they've designed their venue with rustic charm and authentic details that will make your big day feel absolutely magical. Plus, the owner would be happy to give you a tour of the special features during your visit or over the phone.
4. King River Ranch
If you're looking for an unforgettable country venue in Texas, look no further than King River Ranch! Their exclusive use policy ensures that your ceremony and reception will be truly special and unique. And if that's not enough, they have a BYOB policy and access to 25 acres of property – perfect for photos or outdoor activities.
They know that it can be hard to find the perfect venue, so they offer preferred list pricing as well as a service fee for added services or an open bar. Plus, their team is focused on catering and can help you with everything from invitations to decorations. Get in touch with them today to learn more about this one-of-a-kind ranch house!
5. Elm Pass Woods – Wedding Festivals
Elm Pass Woods is a beautiful location for your wedding, and they are excited to offer their services to you. The venue offers an outdoor ceremony area, event rentals, and more amenities. They provide photography and videography services from their professional photographers, as well as decorating services at no additional cost.
The day-of coordinator is on-site to manage the logistics for the ceremony and reception, and can also provide bartender services. They have a variety of packages with different levels of service to choose from, so you can find the perfect one for your needs.
6. Blissful Hill
If you're looking for a breathtaking country venue in Texas, look no further than Blissful Hill! The beautiful property is just under an hour from Austin and can accommodate up to 250 guests. We offer a range of services for weddings, from reception services to catering. And if you want to make your big day even more special, why not take advantage of their on-site lodging facility? Their packages include overnight stays at the inn, so you can really make the most of your time here.
We know that planning can be stressful, but their dedicated team will be with you every step of the way. So don't hesitate to give them a call – they would love to hear from you!
7. Hofmann Ranch by Wedgewood Weddings
The Hofmann Ranch is one of the most beautiful wedding venues in Texas. It's rustic and upscale all at the same time, and it offers stunning views of the countryside. Whether you're looking for an indoor or outdoor space, The Hofmann Ranch has you covered. Plus, their event staff are top-notch and will help make your day perfect!
8. Camp Lucy – Fredericksburg
Camp Lucy is an event venue located in Fredericksburg, Texas. The property can accommodate events for up to 800 guests and has 10 acres of land. The venue offers three unique settings: Ian's Chapel, the Sacred Oaks, and the Vineyard. There is also a Chef-inspired catering kitchen on site.
Camp Lucy is an excellent option for destination weddings because of its unique settings and luxurious accommodations. Couples will fall in love with the charming atmosphere and picturesque landscapes offered by this one-of-a-kind event space!
9. Hideout on the Horseshoe
Introducing the Hideout on the Horseshoe, a venue located in Canyon Lake, Texas. This property provides couples with stunning views of the Guadalupe River and 300 guests capacity. Whether you're looking for an outdoor ceremony or want to take advantage of all the amenities this place has to offer, Hideout on the Horseshoe is perfect for your big day!
Event rentals include lodging for up to 108 guests as well as tents, chairs, and tables. Plus, the day-of coordinator helps with all the little details that make up a wedding day from beginning to end. We're here to help make your planning as easy as possible!
10. Canyon Lake Cabins and Cottages
If you're looking for a breathtaking wedding venue in the Texas Hill Country, look no further than Canyon Lake Cabins and Cottages. Their Outback Hall is rustic and elegant and can be customized to your exact specifications. Plus, there's a gazebo on the property with endless waterfront views- perfect for your ceremony!
They also offer catering options that will satisfy any palate, as well as a range of accommodations available at different rates. And their attentive service will make sure your big day goes off without a hitch.
So if you're looking for an unforgettable country venue in Texas, Canyon Lake Cabins and Cottages is the place for you!
11. The Milestone | Boerne
The Milestone is one of the most beautiful country venues in Texas. If you're looking for an event space that is natural and picturesque, The Milestone is perfect for you. This venue can host up to 320 guests, so there's plenty of room for all your friends and family.
The Milestone also features cast-iron doors that give the space an authentic country style. Plus, if you're looking for a reception hall or ceremony space, Boerne has everything you need. In fact, Boerne is quickly becoming known as the go-to spot for getting married in Texas. So don't miss out on this amazing opportunity!
12. Spinelli's Wedding Venue
If you're looking for a breathtaking venue, look no further than Spinelli's Wedding Venue. This venue is located in Pampa, Texas, and offers stunning views of the surrounding countryside. Their open spaces are perfect for making memories with your friends and family.
In North Texas, there are many great venues to choose from, but none quite as beautiful as Spinelli's Wedding Venue. If you're looking for something truly special, then look no further than Spinelli's!
13. Felton Ranch
If you're looking for a breathtaking country venue in Texas, look no further than Felton Ranch! This exclusive ranch offers 15 acres inside 100 acres of conserved ranch land with a 4,000 square foot Garden House draping with Antique French Roses, stunning views, and plenty of privacy for your big day. The rustic elegance of the venue will make your wedding unforgettable.
The ranch comes complete with all the amenities you need for a perfect celebration, including a bridal suite, groom's lounge, and kitchen prep area for caterers. You'll also have exclusive access to the property and its vistas on your special day. So relax and enjoy every moment – Felton Ranch takes care of everything else!
Common Questions From Wedding Couples Like You
What is the best country wedding venue in Texas?
We like to think that Fort Worth Country Memories is the best country wedding venue in Texas. Here are a few reasons why:
We have a beautiful outdoor ceremony site. It is perfect for your wedding and reception, as it includes a white gazebo with chandeliers and an arbor that has vines growing on it. There are also beautiful flowers and trees that make the area look amazing, as well as a pond with ducks!
Our staff are very friendly and will help you with everything you need to plan your wedding. They are available seven days a week and will answer any questions that you may have about our venue or other services we offer.
The important thing to remember is that we are here for you and want your wedding day to be perfect! We will do everything in our power to make sure this happens, so please feel free to contact us.
What is the best hill country wedding venue in Texas?
The best hill country wedding venue in Texas, according to the popular consensus, is The Vineyard. It offers a rustic feel that's perfect for outdoor weddings and receptions.
What is the most popular type of wedding venue?
When it comes to wedding venues, there are many different types to choose from. But which one is the most popular? According to recent studies, destination weddings are the most popular type of venue.
Why are destination weddings so popular? There are many reasons: they can be more affordable than traditional weddings, they're a great way for couples to celebrate with friends and family from all over the world, and they offer a unique experience that can't be found at any other type of venue.
If you're considering hosting your wedding at a destination venue, do your research first! Make sure you pick a location that's right for you and your guests and be sure to budget accordingly. Destination weddings can be beautiful and memorable experiences – but only if everything goes according to plan!
When should I start looking at venues?
Ideally, you should start looking for venues about nine to twelve months before your wedding.
This may seem like a long time, but it's important to give yourself enough time to find the perfect venue and make all the necessary arrangements.
Wedding venues tend to book up quickly, so don't wait until the last minute!
How much does a wedding venue cost in Texas?
Texas weddings are considerably less expensive than weddings in other states. In the summer, Texas weather may affect the availability of outdoor venues for formal wear, and in winter, the inclement weather and colder temperatures may decrease demand.
Do you pick a date or venue first?
When it comes to planning your wedding, one of the first decisions you have to make is in what order you should tackle things. Do you choose the date first and then look for venues that fit within that time frame? Or do you find a venue and then try to work around its availability? Well, we have some good news for you: You can do both! In fact, many couples prefer this approach because it gives them more options and allows them to be more flexible.
It's always a good idea to start by picking out a few dates that would work best for you and then finding venues that are available on those days. That way, you're not limiting yourself by only looking at venues that are available during certain times of the year. And if your dream venue is booked solid for six months out but has availability two weeks before or after your desired date, there's no need to worry! Just contact the venue and see if they can accommodate your needs.
Many couples like to pick their favorite venue first and then work backward from there when it comes to setting a date. This way, they know they're getting everything they want without having to compromise on anything.
No matter which orders you choose, make sure to keep an open mind and be flexible. You never know what might happen until you start contacting venues and booking appointments!
What is a realistic budget for a wedding?
When planning it is important to have a realistic budget in mind. This will help you stay on track and make decisions that are best for your big day. Weddings can range from as low as $8,770 to upwards of $200,000 depending on size and location, so it's important to tailor your budget to fit your needs.
There are several ways to create a realistic budget. You can start by dividing the cost into categories such as catering, photography, dresses, flowers, and venue. This will give you an idea of where most of your money will be spent.
Another option is to use a budget estimate tool like WeddingWire's Budget Calculator. This tool allows you to input information such as the number of guests attending and the type of venue you're interested in. It then provides you with an estimated breakdown of expenses so you can get an idea of what your total cost might be.
A third option is to look at average costs per person in different parts of the country. This can give you a general idea of how much you should expect to spend on each aspect. Keep in mind that averages vary depending on location; weddings in North Texas will have a different average cost than weddings in Austin or San Antonio.
Finally, remember that your budget is personal and should be tailored to fit your needs. There are many options available for every type of wedding, so don't feel like you have to stick to the average cost. Talk to your family and friends, do some research, and find the best option for you!
When should you pick a wedding venue?
One of the first things you'll need to do when planning your wedding is picking a venue. This can be a daunting task, but it's important to choose one early on so you have plenty of time to plan the rest of your wedding. Here are a few tips for choosing the right venue:
-Think about what type of atmosphere you want. Do you want something traditional or more contemporary?
-Consider how many guests will be attending. You'll need to find a venue that can accommodate all of your guests comfortably.
-Check out the availability of the date you're looking for and make sure it's available before booking anything.
-Be realistic about your budget and find a venue that fits within your price range.
As we mentioned earlier picking a date and venue can go hand in hand or vary depending on the couple's needs. The first thing you'll want to do is check out the venues in your area that are available on a date that works for you. You can start by looking at our list of Texas Wedding Venues or by searching for venues on the internet. Once you've found a venue that has availability and fits within your budget, it's time to check out the venue in person. You'll want to do this before booking anything so you can make sure it's what you're looking for.
You'll want to ask a lot of questions and take notes during your visit so that you know exactly what you're getting. You'll want to ask about the different rooms, catering options, and anything else that may be important to your big day.
If you are looking for country wedding venues for your dream wedding venue, the following searches on Google might also be worth considering in your search for your dream venue:
Barn Wedding Venues
Rustic Barn Wedding Venues
Wedding Reception Barn
Wine Country Wedding Venues
Wedding Venues Near Austin
Wedding Venues Near San Antonio
Barn Venues for Weddings Near Me
Barnhouse Wedding Venues Near Me
Barns Wedding Venue Near Me
Barns Near Me For Weddings
Barns Venues Near Me
Wedding Places
Rustic Wedding Venues
Farms for Weddings
wedding venues country
rustic wedding venues in texas
wedding venue country
country venues for weddings
country venues
cheap barn wedding venues
affordable barn wedding venues
What's next? Let's schedule a property tour or talk about your wedding or event vision. Before you reach out, please check our pricing info & date availability by clicking the buttons below.